Fund Raising Ideas -Being a Part of Humanity
It is very important to understand firstly what fund raising is and what objective it serves, before we dwell into describing the beneficial and tried fund raising ideas. It refers to collecting money for a specific cause or reason, mostly for some social cause and charity. It can be done both in terms of money and also in kind whether it is food, clothing or money, among various other things of necessities.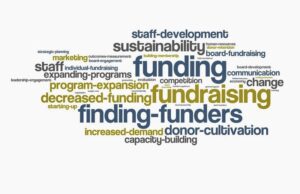 A lot of fund raising ideas are being used by various organizations, individuals and groups around the globe in order to create awareness as well as support for various causes. People have also been known to do crazy stuff like swim the English channel or run through the desert in one go in order to attract people and spread their word for various causes. Marathons are another extremely popular way of raising funds for charity.

Fund raising for charitable causes becomes important due to the following reasons:
• It creates awareness of the various discrepancies in society
• This awareness inevitably leads to the demand of a solution which emerges from within the society with the collective help of the people
• People inculcate a sense of belonging to the society and generate a higher degree of responsibility towards it
• Also leads to the larger acceptance of the marginalized group for which awareness is being spread and fund is being raised, expanding their sense of belonging as well
• Creates a sense of interdependence and self sufficiency among the people of a society
There are various traditional fund raising ideas that have been in function since ages. However, there are also various other new and contemporary ideas that have merged in recent times. Some of these contemporary and traditional ideas are as follow:
• Annual campaigns: Annual campaigns are a good idea for raising funds. It makes sure that the memory of the cause is not erased from the mind of the people concerned by setting a kind of reminder every year. Moreover, new members keep getting attached to the cause every year because of social interaction of other involved in it.
• Special fund raising events: fund raising events are always a good idea as they are often seen as the signature event of these fund raising program and always have something to give back to the people involved in donating, even if it is only entertainment. Besides such events always attract a greater audience.
• Social media: social media has become one of the recent but most popular fund raising ideas ever. It does not only ensure advertisement for the cause concerned to a degree that is unimaginable but also at the same time has been extremely successful in generating huge amounts of help. Moreover it is easily accessible and less time taking. The cry for help can reach from one continent to another, across oceans in less than a second.
There are many other fund raising ideas that can be explored and must be explored as it is only for a good cause. But these ideas have served to be some of the most tried and well rated ways of raising funds.