What is a Technology Startup
Technology Startups are perhaps the riskiest of all startups since they typically deal with unknowns such as:  Can I make it? Can I monetize it?  Most technology startups are initiated by young professionals with technical backgrounds and little or nonbusiness and corporate experience. As a result, most technology startups start with a team of 2-3 co-founders, where at least one of them has previous business experience.
Operation of technology startups, even lean startups expensive as required, from day 1, a small multidisciplinary team, office space, and equipment.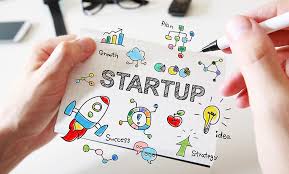 If you are one of the many considering launching a technology startup, keep in mind that most probably, you will have to raise money from an angel or investor, and to do that, you will need a business plan with a solid business model that will show investors how and when they will return their investment and what is their up-side
And to do that you will need to:
Identify a need

Come up with an idea on how to address that need

Demonstrate that you can monetize that idea

Evaluate the value of your idea

Conduct a market research
Develop a Business plan

Establish a company 

Build a team, and

Raise money for your technology startup
Actually, these points are based on any type of start-up and not only for a tech company. If you have checked marked all these points, then chances are very high that your company would be a success. Now we will briefly discuss every point one by one.
How to Find a Great Tech Start-up Idea:
Normally, when someone thinks to start a new business, the person has already some ideas in his/her mind. If you have already an idea, you can skip this step, and make sure that the idea is not an ordinary one. But if you are not sure about the idea, find a great product or service idea that can help your company to become a success. 
Now the problem is many people don't know how to find a good tech start-up idea. Well! There could be many ways, but the approach would be one; the idea should solve people's problems. For this purpose, you should know what problems are irritating people and that they are eager to solve and are ready to pay for it. You can
Think of a problem that you are facing and want to solve it

Find a group of people who have the same problem and they are looking for solutions as well

These people could be your potential clients. Therefore, spend your time with them, discuss the problem thoroughly and make sure that you really understand the needs of your clients

Market a product that caters to all those problems
Remember, the tech ideas that are actually driven by "technology push" instead of "market pull" have higher chances of getting failed. 
Evaluation of your Idea:
Once you have an idea for your tech start-up, the next step is to evaluate it.
Is my idea really worth investing in?
This thought haunts many people who are new to entrepreneurship. Evaluating your new idea is not a big deal, but important point is, do not skip this step. Ask yourself the following questions and answer faithfully:
Does your idea solve the problem of a group of people?

Is the making of your product a complicated process? Or a simple one?

Has your idea a wow factor in it?

Can people easily understand your idea?

Can your idea attract the masses?

What difficulties you may face while developing your idea?

Have you studied your competitor/s?

How passionate are you about your idea?
If your idea passes all these questions, carry on with your tech idea. But if not, it is better to abandon your idea at this stage, or rethink critically and alter it. Don't be disappointed, because this is not your only idea. From an abandoned idea, you will get dozens of ideas.
Create a Strong Business Plan for Tech Start-ups:
Creating a business plan is very important for any start-up. It actually gives you a written strategic and financial picture of the present and future of your company. Business plans differ from each other depending on the type and nature of business. Some points are basics and should be included in all types of business plans. These are:
Overview of the company

Description of the company

The basic strategy of the company

Business environment

Financial review of the company

Action plan
You can either make your business plan by yourself or hire the services of an expert. Better is to make it yourself or at least remain involved during the making of it. It is important because no one can understand your idea and your approach better than you.
Establish Your Tech Company:
The Internet has made many things very easy for human beings in this era. For a tech start-up, you actually don't need to rent a physical location and set up your company there. You can own a tech company with its employees working remotely from different locations, even on different continents.
You can work from the platform of a virtual company as well, but you may face problems if you want to grow your company. It is better to register your start-up at a place where you want to work from, or where you want to make your head office.
Raise Money for your Start-up:
To run any business, you need money. There are mainly two ways to get this money from:
Invest yourself

Find a potential partner
If you have enough money to invest yourself in business, go ahead and invest. All of the profit will be yours.
But all of the loss could also be yours. A smart move is to find a potential partner, who is interested in your product, and ready to invest. Now the question may arise, how will you find a partner? And how will you convince him to invest in your product? This could be tricky. You can never convince an investor unless and until he sees any benefit in working with you. The following steps can help you in finding an investor:
Decide the main feature of your product

Create a prototype of your idea

Test this prototype with a small number of potential clients. If,

Customers like the prototype move on

If customers don't like it, make another prototype

Add functionality to your prototype. Don't add too many features. One feature is enough

Reach more potential customers. You can use social media to attract people.

Find investor. Then

Create a pitch with product details, market size, etc.

Develop your product
This era is the technology era. It's the best time to develop and market tech products. Your small start-up today could be a huge success tomorrow. Be persistent and never give up.
And, in any case, should you want to get professional advice contact companies such as Cytex which provide angel funding, mentoring, and consulting services
Launching a Technology Startup