Virtual Reality Applications in Education, Training, Gaming
Virtual reality involves presenting human senses with a three-dimensional, computer generated effective atmosphere that we can explore and interact in some manner. People become an element of this virtual world, absorb the objects within this atmosphere and able to control bits and pieces to carry out a number of actions. This world of imagination, voyage and discovery intelligently designed by experts can influence almost every sector especially education and training.  This post deals with virtual reality applications in education, training, gaming and other areas.
Education 
Education and technology are interrelated and unified. This teaming is proficient enough to transform the world. The contradictory fact is that though the education sector is a foremost adopter of technology, but it is one of the last zones to be entirely altered by it, owing to institutional lack of interest and many other reasons. This sector has not changed in regards of teaching methods and procedures. Nonetheless, now, one can see the innovative unpredictability in education. Millions of people are going for online education and distance learning power-driven by instructional and educational videos. Perceptibly, virtual reality is next.
Many schools and universities have adopted virtual reality to pick up the teaching methods and learning circumstances. There are many virtual reality applications in education. The biggest advantage of this technological innovation is it enables even a huge group of students to cooperate with each other, interact with objects and explore them within a three dimensional surroundings.
For example – astronomy students can gain knowledge about the solar system closely. They can interact with t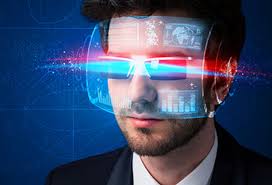 he entities within and see how it work. Students can follow the movement of the comet, observe the stars and travel planet. Similarly, medical students and engineering students can get explore a lot with this interactive technology and can obtain knowledge.
Training
Virtual reality applications in training save money and time. In this sector virtual reality has been one of the most effective and safest training tools. Training is easier if the practice is enjoyable and delightful which signifies a superior level of dedication and understanding. Undoubtedly, medical sector is the foremost user of virtual reality, but many other industries including aerospace. military, construction, business, gaming, and engineering, etc. are adopting it to train the next generation.
Appropriate training is crucial to make certain that people are capable to perform their jobs productively and intelligently. Virtual reality offers a safe, controlled atmosphere with realistic scenario that can improve withholding. It is only perfect for multiple learning styles and simplifies even complex situations. Moreover, it can be accessed from multiple locations and thus saves time as well as money.
Gaming & Immersive Experiences
Virtual reality applications in education are now being played by million of people around the world. With low cost solutions such as Google Cardboard, everyone can enjoy 3d, virtual reality games. Virtual reality have a comprehensible, objective and are designed smartly to convey knowledge to children but in a novel style. Such games are used in a range of learning situations. Children can learn and perform a variety of activities that have an end target, but with the accent on enjoyment. It is a highly effective method to teach today's tech-savvy children on how things work and how to express. Teachers can maintain the engagement and enthusiasm of children in studies through virtual reality games. Implement this gaming technology and let the students acquire knowledge pleasantly.
We live in a technology driven world and is reasonable to employ virtual reality to train future's technological elite.
Virtual Reality Applications in Education, Training, Gaming