Designing Digital Spaces- An Architect's Guide to Virtual Reality is the first in-depth book on virtual reality (VR) aimed specifically at architecture and design professionals.
The book steers you skillfully through the learning curve of this exciting new technology. Beginning with a historical overview of the evolution of architectural representations, this unique resource explains what VR is, how it is being applied today, and how it promises to revolutionize not only the design process, but the form and function of the built environment itself. Vividly illustrating how VR fits alongside traditional methods of architectural representation, this comprehensive guide prepares you to make optimum practical use of this powerful interactive tool, and embrace the new role of the architect in a virtually designed world of digital spaces. Offers in-depth coverage of the virtual universe-data representation and information management, static and dynamic worlds, tracking and visual display systems, control devices, and more. Examines a wide range of current VR architectural applications, from walkthroughs, simulations, and evaluations to reconstructions and networked environments Includes insightful essays by leading VR developers covering some of today's most innovative projects Integrates VR into the historical framework of architectural development, with detailed sections on the past, present, and future Features a dazzling array of virtual world images and sequential displays Explores the potential impact of digital architecture on the built environment of the future.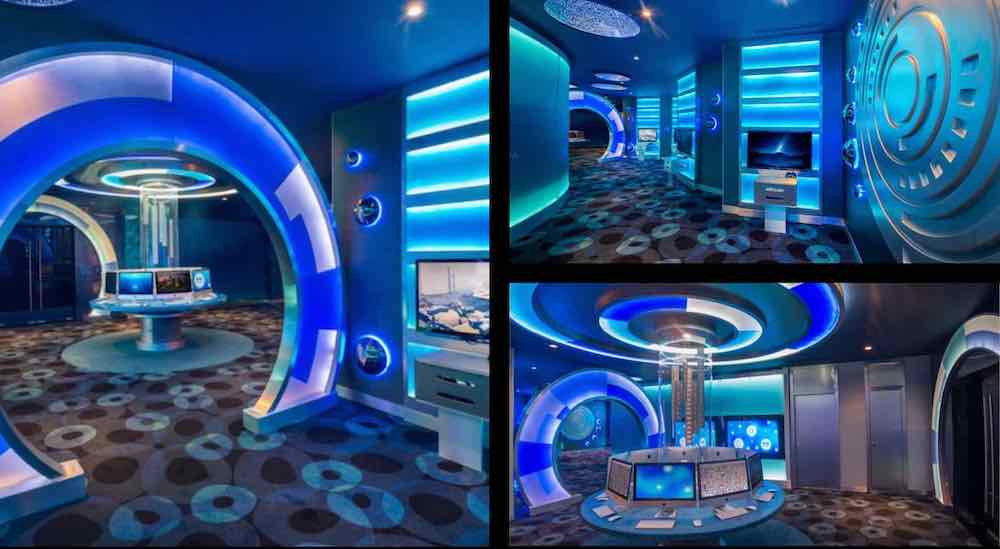 The most relevant difference between non-immersive and immersive virtual reality is precisely the level of presence (or immersion), which the immersive type aims to enhance by employing stereoscopic visualization and other resources. Since the perception process runs on input from different sensory channels, the more interfaces the immersive setting provides, the more likely it is to enable high levels of presence. As an example, projection-based immersive systems such as the ones in our site allow users to explore the virtual world with head movements, walking navigation and manipulation of virtual objects using body motion or hand gestures.